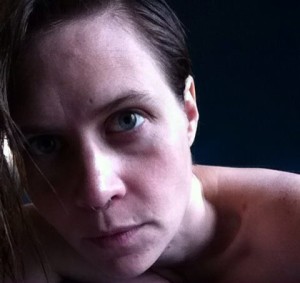 From the darkness… Creation. A light glows, imperceptible upon arrival, grows; soon unbearable its revelatory castings. Illumination of the surroundings shocks and surprises; we explore further. Knowledge. Finding. Soft touching in the dark becomes heat, breath, desire unspoken and found in shared imperceptible inches of consent. Movement yeses, eyes locked in fearsome asking, receiving smiles — all these affirmations. Together in time, between gain and retreat, we come whole and are spent.
I am asked, how do you set out on this journey into the darkness? How to prepare? How to find solitude and nothing when tears are heavy, excitement ready for flight, inner conversations shouting louder than the rumble of everything outside? What is beyond the trumpeting brass band of living? I hold attention with my eyes. I see you. I sigh. I close my eyes and inhale. My arm reaches towards your body and we touch. Melt, in fact, into one another's flesh a moment. Held in comfort's release. This. This is everything in the world. You are here. I am here. We find here for ourselves in one another's company, sensual input, no input, even in the alone nothingness this body is always here to touch, even to feel from the inside out. My brain will whisper secrets if I listen closely… From the nothing creation will come; a something is born and will be when I let it.
Connection is the Temple where I pray and over time I've learned rites for growth, for reactionary anger-fueled tearing down for to build anew, rites for wild abandon to stir it all up, for fantasy sparking, and conversely for touching earth and finding calm, I have learned slow, I have learned the smell of decay, I have learned the fertile ground sewn by Sister Death.
Recently I had an emotional episode, emotional grinding and unbearable. The million wounds of living reopened and scrubbed mercilessly with salt. I was a melted pot holding nothing in the heat and overcome by my task. This went on, and longer. Even after my wet eyes dried and the wracking coughs of misery died, I suffered slow heart and tired. Days shuffled by and no more bearing to feel this chasm could be… Employing meditation, self care, kindness, I came to the conclusion that the only way to move forward was by radically letting go. There is nothing in this moment threatening from the past, and trapped there I am not able to be here. And I am here.
I am here.
I. Am. Here.
I am here now and what I can be is what occurs in each moment of my experience. To remain here is the work of a million moments of failure and introspection. What I need is to cut ties to past and speak to my present. I must listen and consider in real time. Now.
And so I lit candles and let go, jumped, brought free fall into my experience, and in falling I found finding. On the way down time expanded and I could construct all directions from my changing point of reference, even up.
This story is about a person: an Everyperson who considers opportunity for something more — I mean, we all desire, want, fail, hope, move through life with questions and impulses fed by imperfect wantings… Our Everyperson suffers the foils of a limited body and judgmental mind, but the character in our tale also moves impulsively and employs intuition as a guide. Our hero asks and tries and learns. Within these pages you will find magic and inspiration, the musings of kink and sexuality, of sensuality and life force (which grasps all creatures crawling the planet) in search of immortality held honestly in a real and recognized moment… This story is about what maybe we share, and maybe we don't but can understand and empathize with in our genius. Everyperson is me and Everyperson could also very easily be you. This story is meant to Muse.
To Breath and Being,
~ Karin
If you like my blog, please check out my Patreon Page and consider supporting me, or just click here: Support the Artist
~Thank you.