Wednesday's blog is fully entitled: "Perspectives on Kink: Conversations with the Community".  I want to have a space where the varied ideas of the larger community can hang out and mingle – to talk about kink from personal and diverse perspectives.  I'll be publishing material here covering anything from advice column type writing (send me your questions), to actual conversations I've had with people regarding kink, I'll have guest writers, interviews, hit-the-street-surveys, and opinion polls…  Wednesday is a day to think about things from a more personal or interactive point of view.  If you want to get involved or submit your writing, please email me at: Karin@ABCsOfKink.com.  I look forward to your thoughts and questions.
And now WEEK ONE:  Below is a reflection by a friend of mine, and also the person who captured Monday's mud photos.  Michael Terracciano is a comic book writer, photographer,  friend, and passionate stargazer.  I highly recommend checking out his previous webcomic, "Dominic Deegan: Oracle for Hire" and his current one, "Star Power" – should you like comics by interesting, funny, and thoughtful writers.  For ABCs though, he pens about his first kink: Erotic Photography.  I hope you enjoy his perspective, I know I did…  and see you on Friday for the letter A!
To Breath and Being,
~ Karin
###
Written by Michael Terracciano
My first pornography was fine art photography.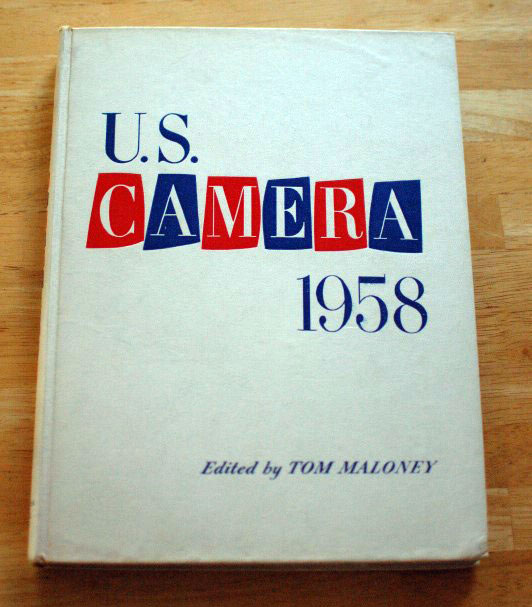 My grandfather worked for a photography magazine called U.S. Camera. Every year they would publish a hardcover annual, collecting that year's best photographs taken by masters of the craft. There were numerous nudes throughout the collections.
When I was a boy, discovering myself sexually, I found these collected volumes in my parents' house. They weren't hidden away in some vault. They were in a cabinet in the living room. A cabinet I had passed by for years because it was full of seemingly uninteresting books. But one day I decided to open the door and start flipping through the books.
That's when I discovered the nudes.
These were among the year's best photographs taken by masters of the craft. So while I found myself enjoying the thrill of looking at naked bodies, I was also discovering the artwork of form, texture, lighting, composition, and sometimes storytelling. How to best accentuate the curves and lines of the female form.
How to best draw the eye where you want it to roam. How to present the contrasting texture of naked skin against rippling water, the aged bark of trees, bustling fabrics, cold stone, or anything else. Close-ups of breasts and buttocks became landscapes of imagery to explore. The entire experience ignited my imagination.
Eventually, as many growing boys did back then, I got my hands on my first nudie magazine. I was excited, as growing boys are, by endless images of nude women doing all sorts of sexual and sensual things. I still remember my first thought when I cracked open those pages.
"What. Is. This. BULLSHIT?!"
I didn't realize how spoiled I'd become until I found myself looking at cheap photographs that had no thought of composition, lighting, texture, et cetera. It was just close-ups of tits and ass with nothing more to offer than that. Now, I understand that when you're trying to get off, you're not really concerned with all that much presentation. But I came to realize that, for me, it was the presentation that really mattered.
I didn't want porn. I wanted art.
Did this mean that fine art photography had become my pornography? That the most fulfilling photographs, sexually or artistically, had to live up to the highest standards presented to me by the masters of the craft in those collections? If the answer is "yes," then I'll proudly call myself a snob, because a finely produced photograph makes the photographer look good and, more importantly, the subject look like a goddess.
Nowadays I'm privileged to have the opportunity to photograph the beautiful women of the Boston burlesque scene. Whenever I'm involved in a shoot with them, I try to live up to the highest standards of those past masters. If I'm doing my job right, they'll look like goddesses and I'll be paying tribute to my "teachers."
And maybe, somewhere, I'll be setting a similar standard for someone else.
###
You can follow Michael Terracciano at his current webcomic, "Star Power" or browse his previous work, "Dominic Deegan: Oracle for Hire"
If you like my blog, please check out my Patreon Page and consider supporting me, or just click here: Support the Artist
~Thank you.