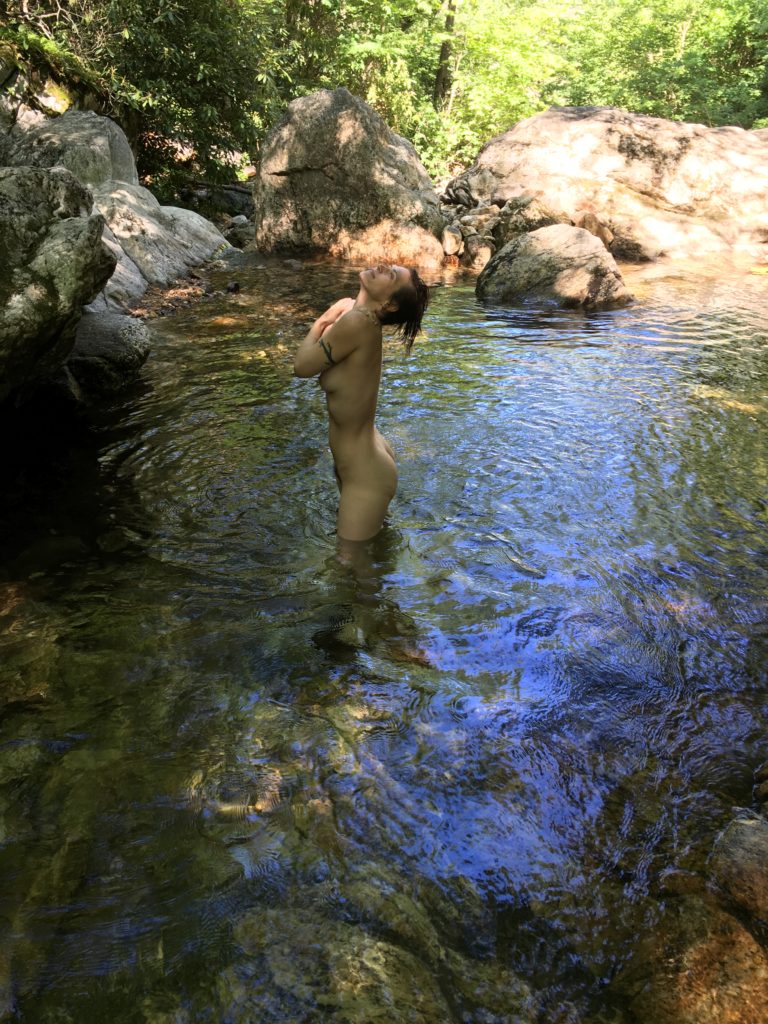 I am the barren uterus and the fertile hands
Touching your parts
Your heart
Your anxieties when the world falls down
I am the oxygen blown into your mouth for fun and flirtation
Teaching you resuscitation
Energy for creation
And the universe spins quickly toward its destructive end
###
You look dizzy commenting on my bigness
A private wish for simpleness, or is it ignorance
Careful, I hold you with space enough to shift and grow
You're still afeared of atoms somehow seen so differently: the ones defined as "you" and "me"
###
On our backs, deep in the Temple of Wilderness
Hunting quiet tenderness
Resigned to the endings all around us as we make
Crushed bugs, empty bottles, theories of interconnectedness, loud noise, CO2 for the plants nearby to bloooooom, our fucking fucking us back with the story of forever which is this feeling of pleasure — an instant that echoes on and on — radio waves rattling our brains even today, as wars wrapped in voices projected from yesteryear we still hear say:
I TOO WAS HERE!
DO YOU RECALL?
RESSURECT!
REMEMBER ME!!!
… our only answer is orgasm
###
We fall from fairy folly
Petals after rain
Sown Earth and fast Decay
Beauty romantically impressed
Realistically one day
The end
Away
###
Play On My Friends,
~ Karin
If you like my blog, please check out my Patreon Page and support me. For one time donations click here: Support the Artist
~Thank you.