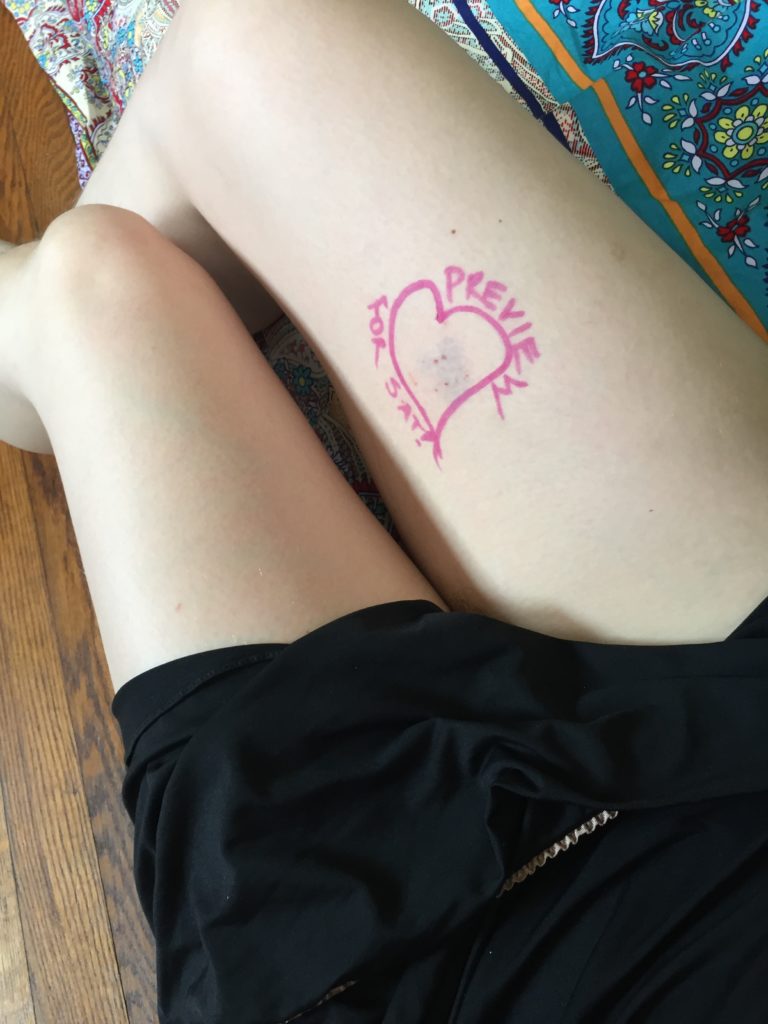 I have a performance coming up this weekend which demanded I learn some new tricks and order supplies. I was so excited when my needles came in this morning that I set up a quick rehearsal/research trial immediately! I've been on the "learning how to pierce myself" warpath for the past couple weeks, reading and watching everything I can find, and meditating on all those times I've been someone else's pincushion. The self-piercing phenomenon turned out to be a necessary road as I haven't found a needle top in the area to learn from — but then again, I'm really glad to have a new skill, and as a pretty thorough researcher I have a lot of confidence in my comprehension. I also really enjoyed my results! So, for the bold peepers out there, here's a quick pictorial share of my rehearsal process today. Enjoy… 
Prepping for my first pricks…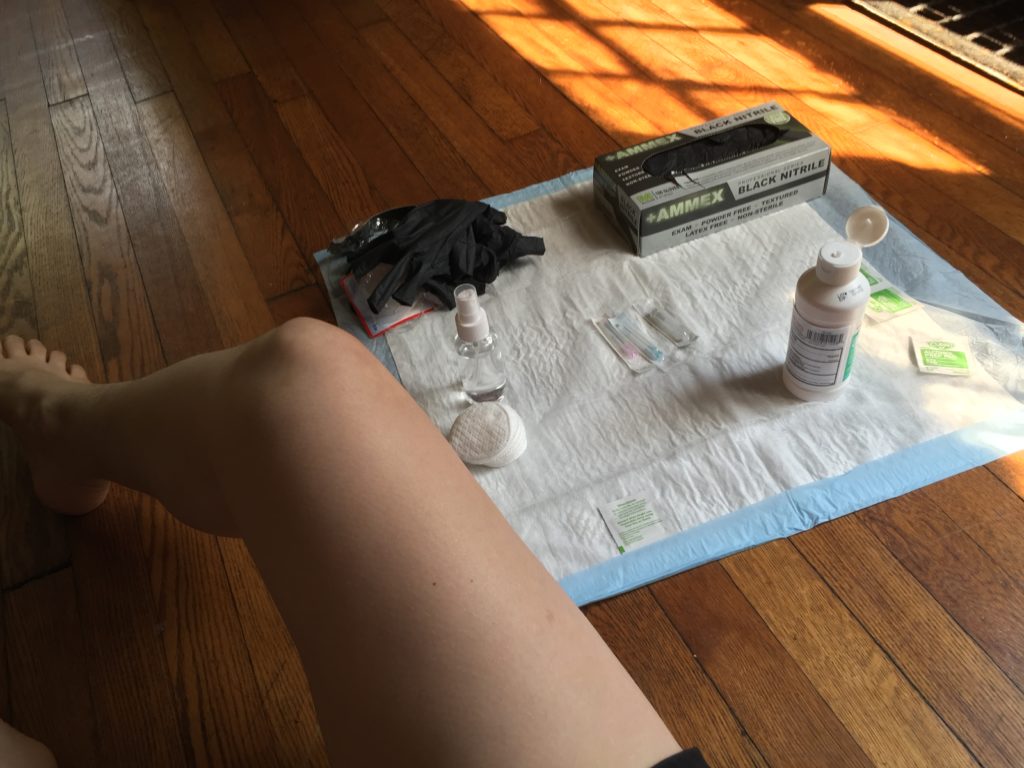 Three needles in: 18g x 1 1/2″ length, 23g x 1 1/2″ length, and a tiny little 27g x 1/2″ upright stab!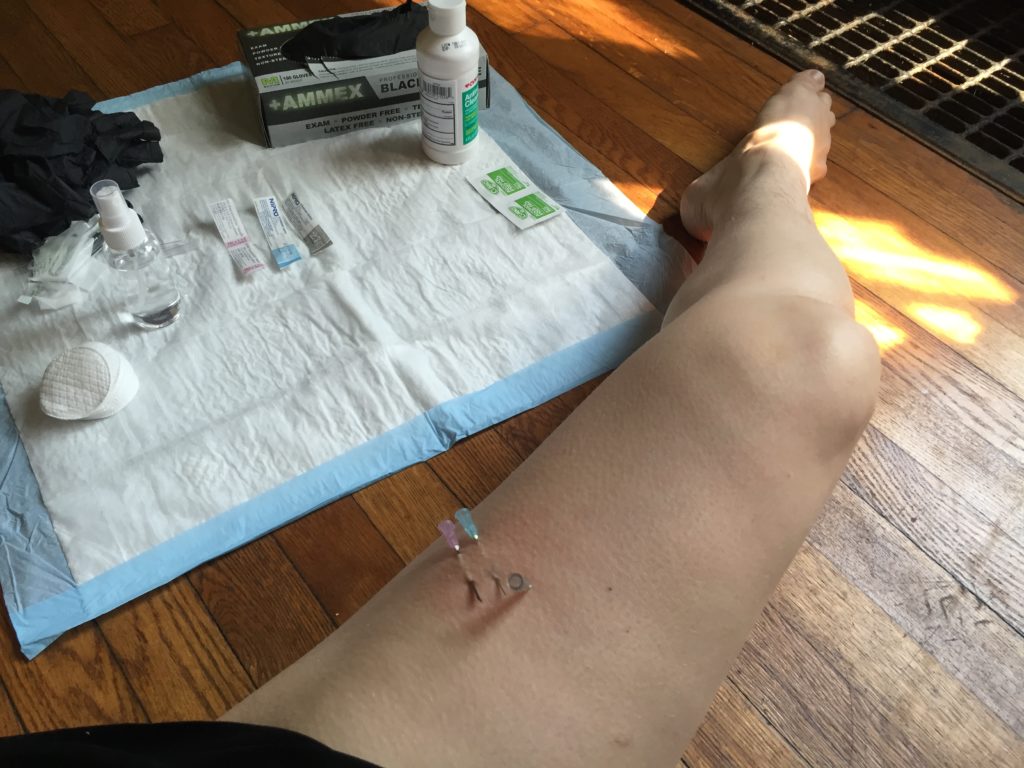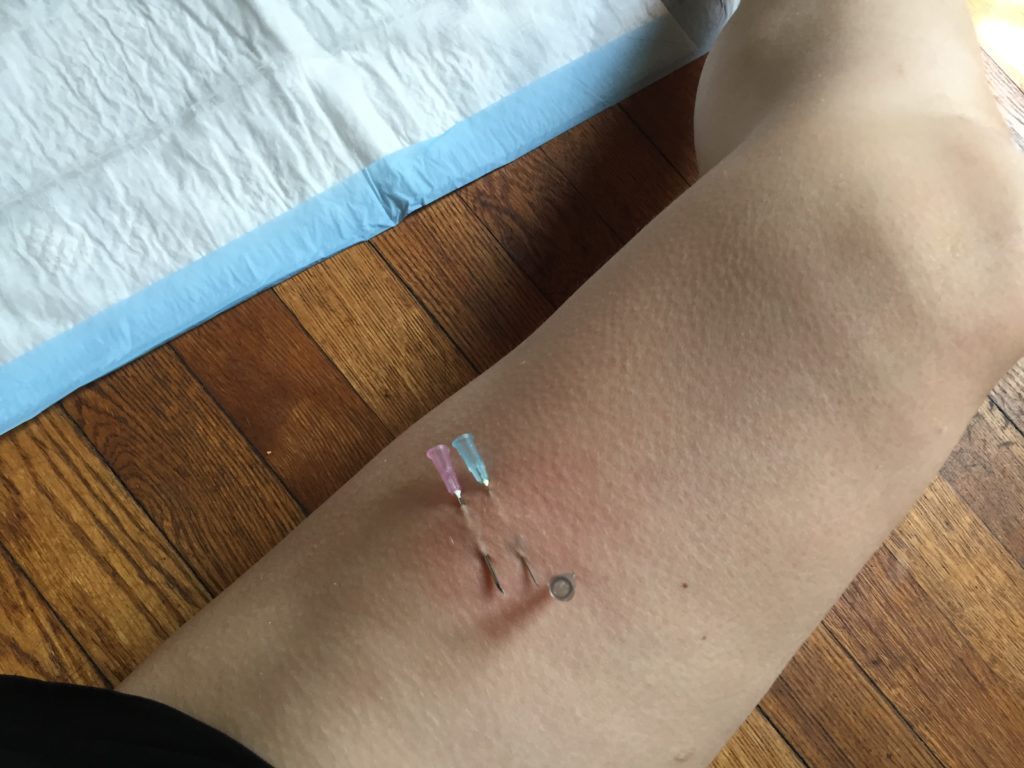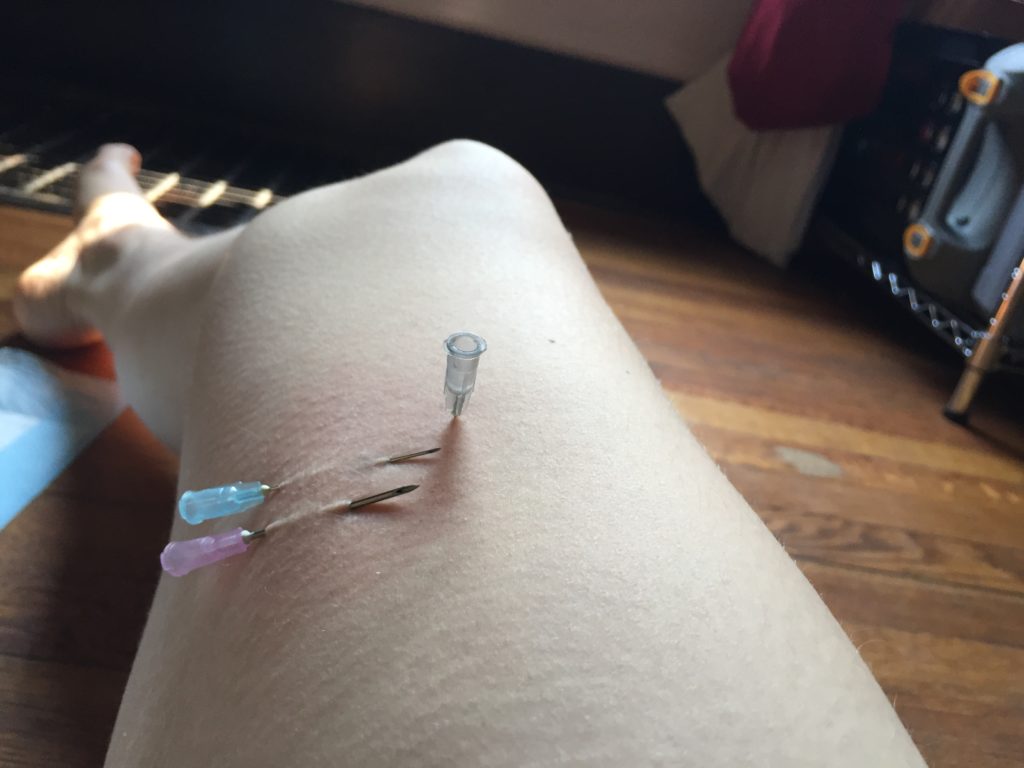 Then I buried the tips of the larger needles, and decided to play with the 27g lacing under and over…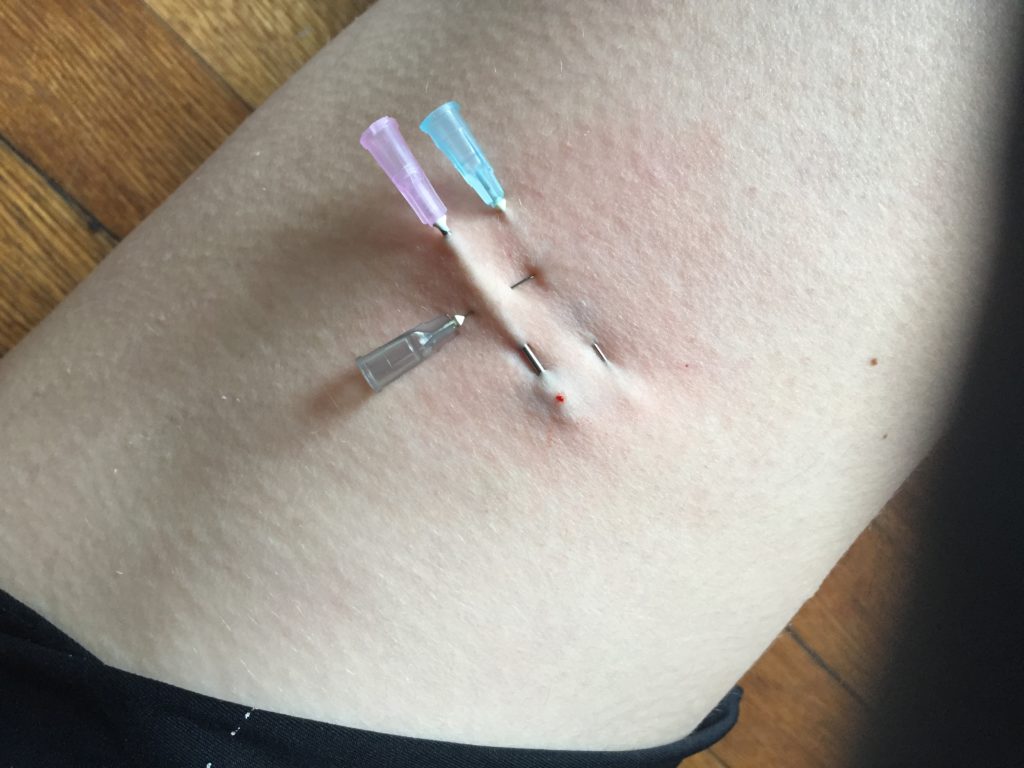 All's well, and out they come… I did purposefully scrape a little on the way out to see how it would be… (Ouch! And mmm)…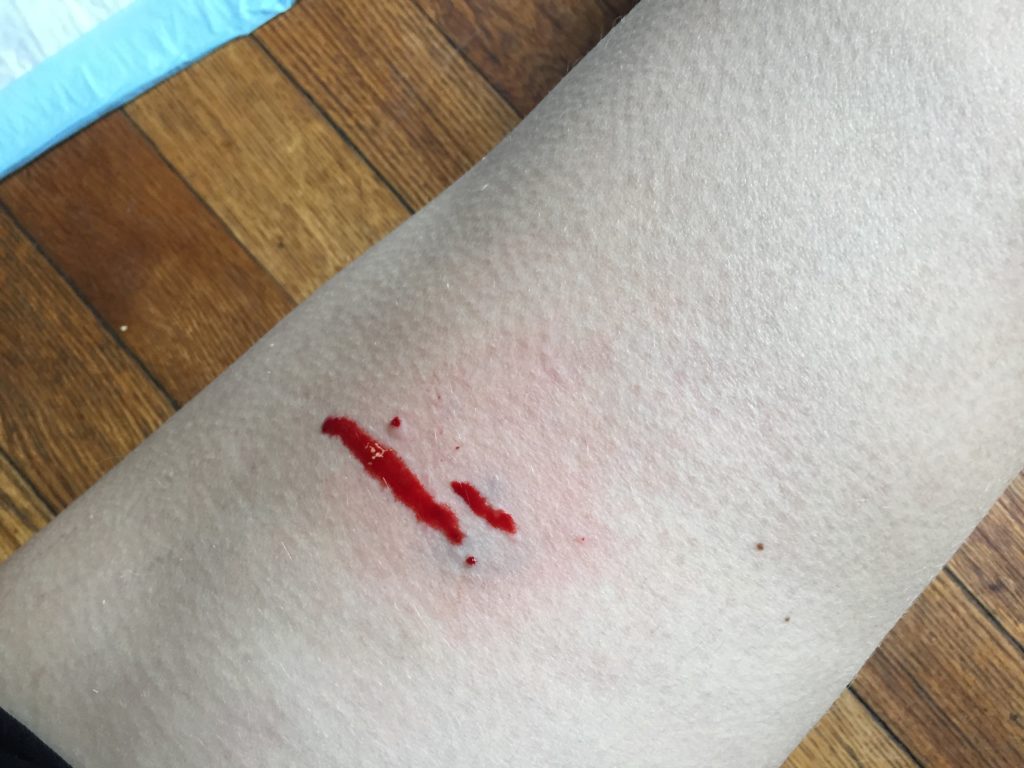 And, as an added bonus, here's a pic from yesterday's rehearsal for a birthday party event I volunteered to be the candles at… It's a good week to be alive and feeling things! Make a wish…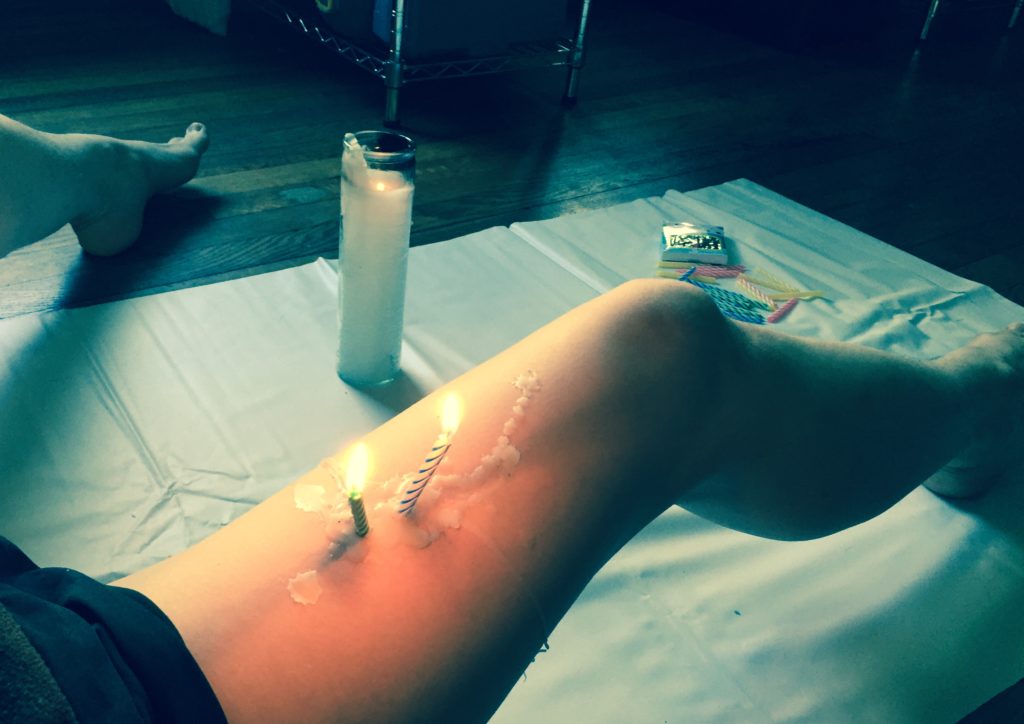 To Breath and Being,
~ Karin
If you like my blog, please check out my Patreon Page and consider supporting me, or just click here: Support the Artist
~Thank you.