I must admit I am more excited about today's blog than many.  My dear friend Jen Kenneally, a licensed massage therapist, offered to write about her decision to register with Kink Aware Professionals (KAP) and how useful having a KAP therapist can be for both the client and the therapist.  So, Dear Readers, enjoy the blog, check out the linked sites, and I highly recommend her as a therapist should you be in need.

To Breath and Being,
~ Karin
###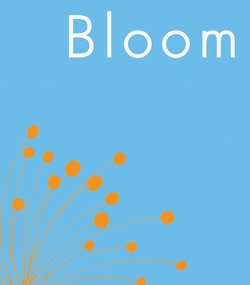 I am a Massage and CranioSacral Therapist. I own my own business, Bloom Massage Therapy. I treat clients in Newton and Hingham, Ma. In my field, we are taught to be extremely professional and ethical. Boundaries in the Therapist/Client relationship are necessary for a multitude of reasons. I get legitimately offended at "happy ending" jokes, correct people when they call me a "masseuse" and would have zero qualms terminating a session with an inappropriate client. I run an extremely professional but friendly business and I am lucky to have loyal and happy clientele. Why am I writing for a kink blog then? Shouldn't the two be kept as far apart as possible?? Yes and no. Let me elaborate.
In 2010, when I first started my business, I listed myself on a "Kink Aware Professionals" site. I posted it after seeing a colleague's business card. Her card was typical of someone in my field but there was one difference; in real words right there under all of her credentials, "Kink Aware Professional".  Other than receiving occasional email newsletters, I never heard anything else from it. I considered taking myself off the list, but the sex positive part of me couldn't let me do it. I'd heard that this type of list was a thing that existed, and I was glad it did, so I posted myself on there. Time passed, I never booked any clients from it (that I was aware of) so I kind of forgot I had done it.
This past summer I got a phone call from someone looking to book an appointment. He seemed quite nervous on the phone, and then said "I found you on the KAP list." He pronounced it as "cap", I was confused at first and the term "KAP" didn't register immediately in my brain. I asked him what list that was, and he begrudgingly said "kink..aware…Are you on that list?!" I exclaimed "OH! Yes! I am on that list, absolutely…" He interjected, "Are you part of the scene??" I stumbled over my answer. Am I? I am definitely a sex geek, I have friends that are heavily involved, friends less involved. I don't know how I would label myself though. I stammered out an unimpressive "Yes, well, I have friends, well, Yes, um, I am…? I am, yes." He said he'd check his schedule and call me back. This is slang for "NOPE. BYE."
I was disappointed in myself, not only for having lost a potential client, but for being so caught off guard that I fumbled the pass. In retrospect, I decided that it's no one's business if I am in any scene, and answering that in any way would cross my professional/ethical boundaries. I assume that the fact that I am on a KAP list should suffice. I also completely understand that "coming out" as kinky can be really tricky, and if you aren't sure that the person on the other end of the phone is trustworthy, or educated on the matter, then you may not feel safe taking your business to them.
How do I view approaching a Kink client? Well, it's no different than any other client. When we do your initial client intake, you'd tell me about past or present injuries, surgeries, general health information. All of my clients come to me with different muscular/health issues, and I treat them accordingly. The client before you may have a sore muscle from falling off their bike, or playing too much tennis that weekend and by them telling me that, I can treat the tissue accordingly. Same applies to a kink client, although in addition to too much tennis, it may be that your arms were in an uncomfortable position for too long, or your glutes are a little bruised.
Having a KAP therapist means you can be totally honest about how you sustained the injury, without judgement. This applies to the therapist/client relationship as whole. Honesty and trust between the client and therapist go a long way toward creating a lasting healthcare relationship. Your therapist should be the best possible fit for you. Knowing that your therapist is Kink Aware can help put you at ease, and you can save yourself time and stress. You don't need to cancel an appointment if you have a bruise or mark that you would be embarrassed about with another therapist, and you don't need to think of a "normal" way you could possibly explain away your rope marks.
As long as I am aware that any injury or discomfort was obtained through a consenting situation, then it doesn't matter to me what you were doing when you got it. Wait, well, actually I really do care. My thoughts on the matter involve the muscle tissue, and understanding how the muscle was being used at the time of the injury. That's it. There's a difference between telling me you were "playing tennis all weekend" when you were actually flogging someone all weekend. There's a difference in form, force and function. If you are honest with me, I can treat you in the most muscularly appropriate fashion.
On my initial intake form, I specifically ask how you found Bloom, and most people find me through Yelp, or a referral from a friend. In this space is where you should write KAP, or mention it when you book your appointment.
Example:
Me: "Hi there John Doe, I see from your chart you are having upper back pain and you work at a desk for 8 hours a day. I also see that you report tightness in your legs and that you go to the gym 3-4 times a week, so we will make sure we check those out, as well. Anything else we need to work on today?"


You: "No, that sounds great. Oh, and you may have seen that I wrote KAP on my chart. I do have a little black and blue on my left glute today, but it's not bothering me."

Me: "OK, I don't work directly on bruised tissue so we will just avoid that area today, but since you need leg work we will make sure to work around it so the full leg gets treated."
Simple as that.
Here's to health and happiness,
Jen Kenneally
Bloom Massage Therapy
www.bloomboston.com
###
If you like my blog, please check out my Patreon Page and consider supporting me, or just click here: Support the Artist
~Thank you.
Be an ABCs contributor:  Have a story or perspective to share about kink or want to promote a kinky event?  Email Karin directly at: Karin@ABCsOfKink.com or fill out the as-anonymous-as-you-want-it-to-be feedback form below and you could see your writing published as a part of Wednesday's "Perspectives on Kink: Conversations with the Community" blog on this site.  Don't know what to write about?  Consider answering some of the Survey Questions I posted recently.  Happy writing, and thanks!