If you celebrate Christmas, I already know you are going to steal away from family at some point on Wednesday and read the blog, or maybe you'll share it with your Grandparents and cousins?  Your family rocks.  But right now it's Monday.  I am thinking about games.
Here's one you can download and print out yourself!  I will just leave this here…  Has anyone played it yet?  Write me about your experiences, I'm interested.
Welcome to Clusterfuck: the game where you're at a sex party and get to arrange sex acts with your friends (click on the photo to be sent to a video on how it works):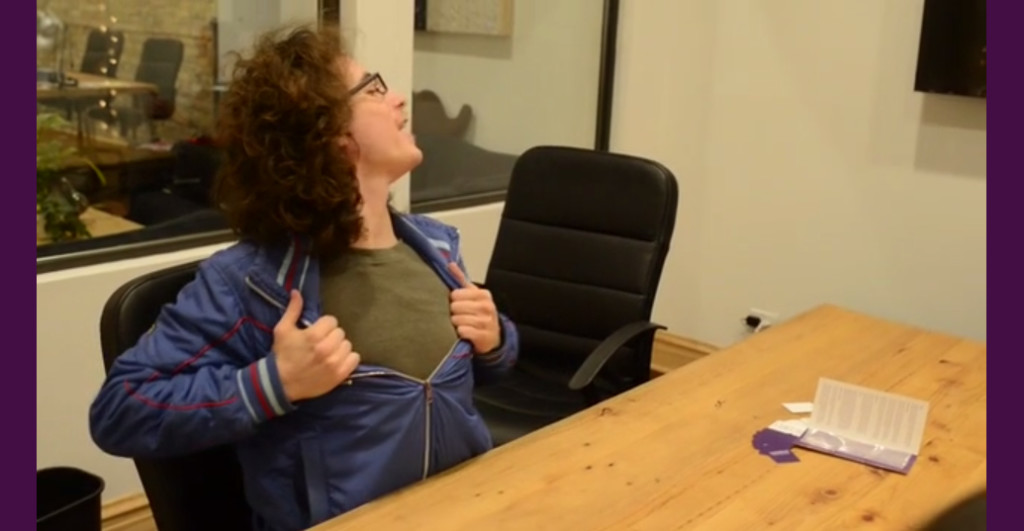 I call this "Tuesday", but kudos to the people of Cards Against Humanity (a free party game for horrible people) and for bringing sexual communities together in sometimes unlikely places…
Happy Holidays!  To mainstreaming twitterpation of all kinds!
To Breath and Being
~ Karin
If you like my blog, please check out my Patreon Page and consider supporting me, or just click here: Support the Artist
~Thank you.
###
Be an ABCs contributor:  Have a story to share about your kink?  Fill out the as-anonymous-as-you-want-it-to-be feedback form below and you could see your writing published as a part of Wednesday's "Perspectives on Kink: Conversations with the Community" blog on this site.  Don't know what to write about?  Consider answering some of the Survey Questions I posted recently.  Happy writing, and thanks!