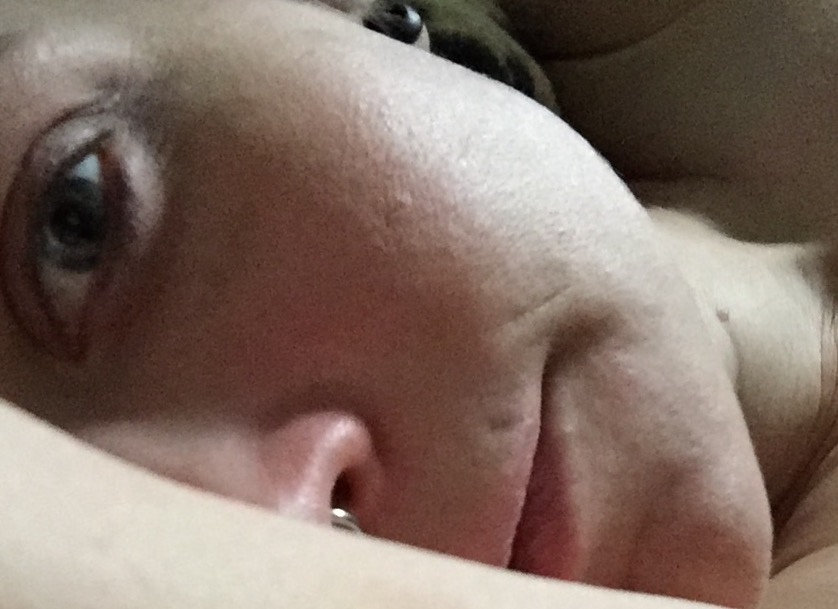 My morning thoughts today: Sooo tired, bone achingly so, but happy and calm. My skin feels less and less like my own as I grow older, even as my body's shape and weight fluctuations, firmness, and space-taking strength becomes more comfortable. It's taken me decades to look in a mirror and not see an enemy staring back…
I love the struggle of my day: a head that wants, and a spirit who sits still to listen for what the self is actually saying. My brain is too tired to write for the lack of sleep I am currently enduring, and my body wants all of the things, experiences and connections, too quickly for digestion. I volley back and forth in my head about fantasies I am too afraid to ask for in person, yet I turn around and enact these very things in a room full of strangers who come by at the agreed upon time, sit and wait to see and hear what I've been keeping so quiet and protected…
I am my own safety, infrequently lent to singles except in moments of inspiration or the random rare chemical desire… Oh, to fall into a of cozy and careful touch, as I do those painful and challenging tests of my endurance. I might fall pieces to pieces for a sweet kindness on my skin, a spirit bigger than my own carving out time for my release. It is easier, my feral self says, to fight, bite, trust in pressure against my body than succumb to the potential trap of a caress.
My ex would throw their back out every time they got a massage. I feel that instability in my heart. To love the everything which I am made of, embodied in you and you and you is righteous and divine! To spend an elongated moment focused specifically on my pleasure for pleasure's sake is galling, insipid, a fear with teeth and walls, a shadow I cannot find the end of. I know these things are one and the same, a microcosm and a macrocosm spiraling in and out, the never-changing parts of what makes life for the living… Still though, I find pleasure terrifying. I find it insurmountable, untrustable, a thing I want to rage at, an end. Losing myself in something I won't need to heal from? I think implosion might be self love. I'm not so afraid of death being pain, I am afeared that unfolding into pleasure might take me first.
Play On My Friends,
~ Karin
If you like my blog, please check out my Patreon Page and support me. For one time donations click here: Support the Artist
~Thank you.